Billing Photo's

Hi all theses are just the photos I didn't use on the main page. No particular reason just I stuck a few on page one and still had shed loads left to good not to share.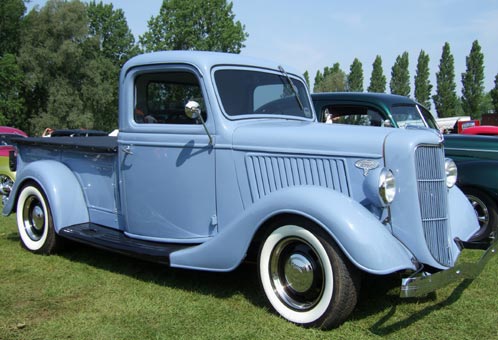 Cool Truck I am not going to guess the year.. oh go on then is it a 36?

Ha Ha ya got me again great looking Rod.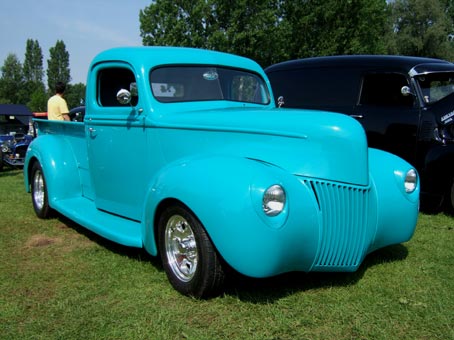 Forty Ford Truck was extra nice oh yes please.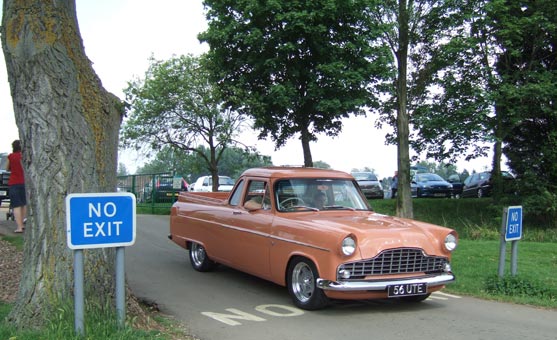 Saw this cool Consul Ute.. go on tell me its a Zephyr fuk I care looks cool that's all know.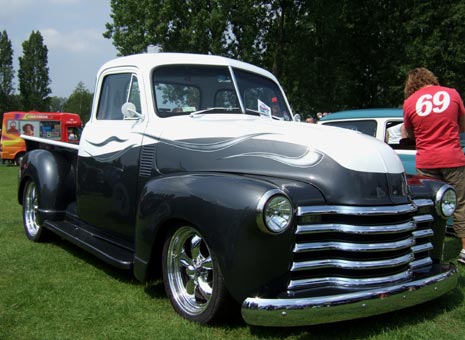 Just the best finished truck I have seen in a very long time the pick-up bed work was mind blowing. I love the colour and graphic choice i hope this wa sin the top ten as it is stunning.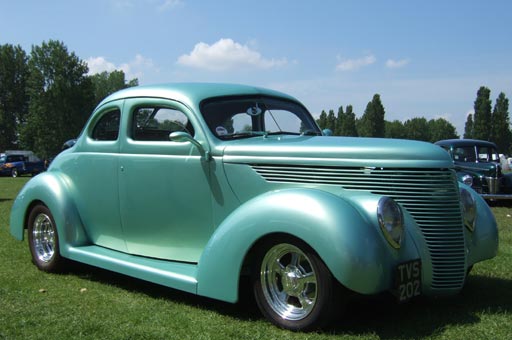 38 Ford? nice what ever.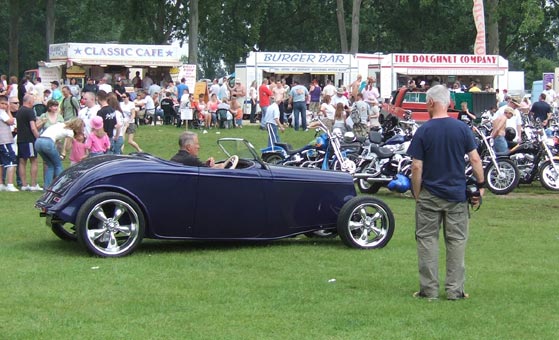 Looks like a Dooster. sweet.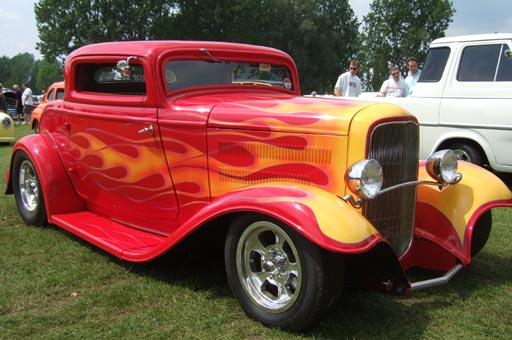 What a great looking 32 must be mind blowing on the road.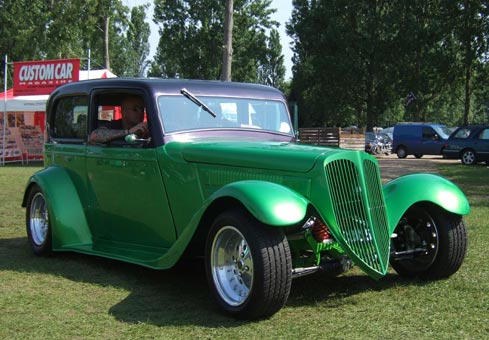 Fresh out Hi-Tec Sedan had a lot of work put into it flip bodied stunning work.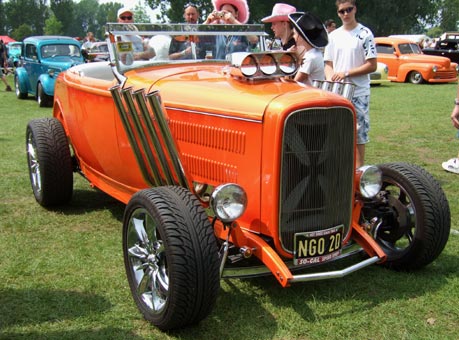 Whoooooo got to be owned by a biker I would say mad as fuk.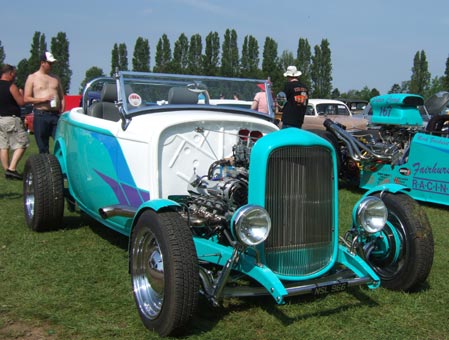 Matching 32 and dragster was impressive, strange to have front fenders though and no rears??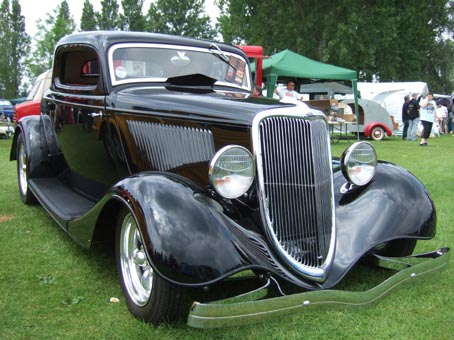 Just simply the most desirable car on the field for me. John Emery's all steel super clean, super understated, bollock swapping 34 yes I would swap my bollox for this car ;o).. I was talking with John a few year back after not seeing him for around 25yrs. I am trying to remember the tale of this car or body. I am pretty sure he said he had bought it on a trip to the states many many years ago. Now I am not sure if he had forgot about it, or forgot who he bought it off, or just simply didn't care. But he got a phone call or letter or some kind of correspondence from the guy he bought it from in the States. "Saying Hey man the 34 body you bought from me is still here as I am moving house and cant take it with me should I ship it for you ". That was something like 17yrs after John had first paid and bought it.. now how wild is that and how honest of the guy eh.. Bet John is glad he did get back in touch as its a dream of a rod for sure.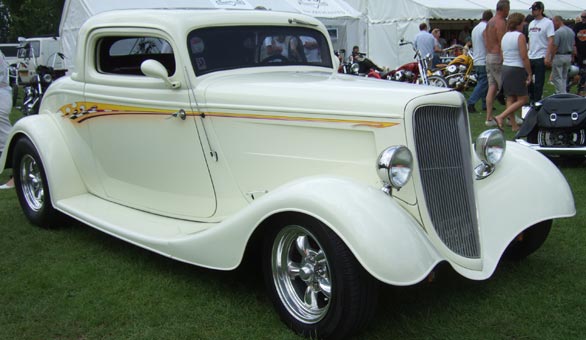 Hi-Tec 34.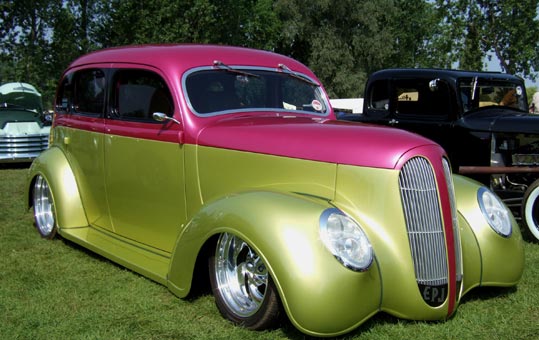 Mark Belchers 38 Plymouth is a beautifully looking Rod.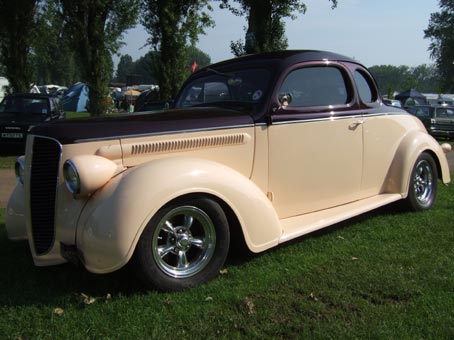 Talking of Beauty here is Michelle Hay's 36 Dodge and the equally beautifully Michelle.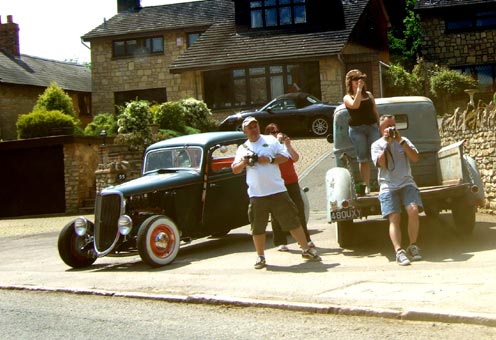 The Rod paparatsy were out in force.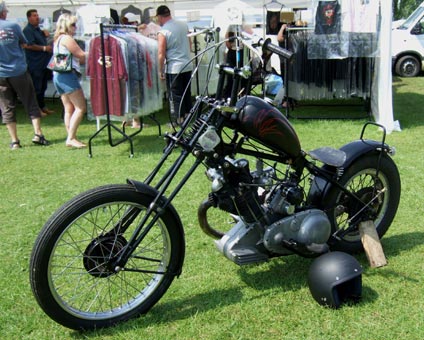 There were plenty of chops at Billing and I love to see them, this one stood out to me, not what I would ride but a great looking bike for sure.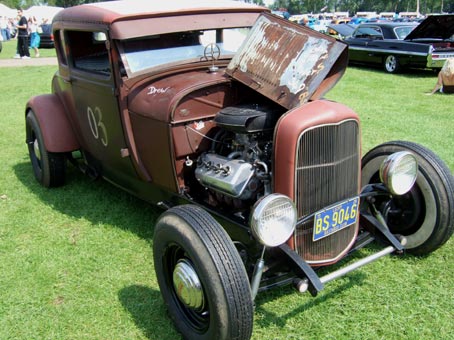 Great looking bare bones 29A coupe.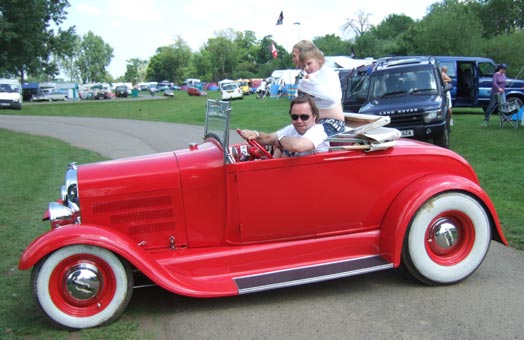 Paul Heywood and his red roadster looking Cool.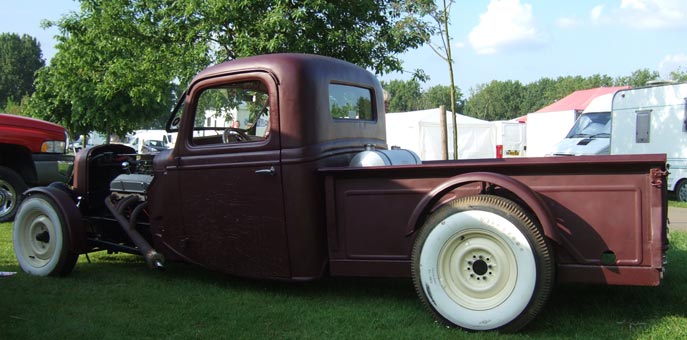 I think this is Paul Golledge's 36 pick-up great looking Hot Rod pick-up.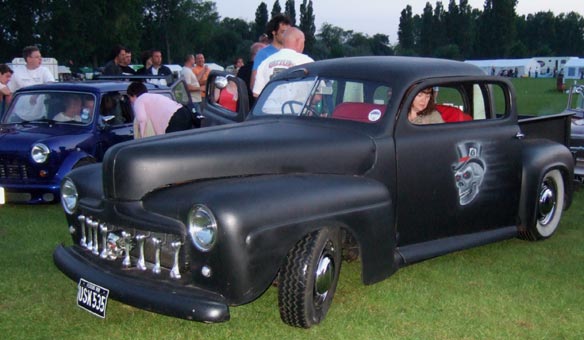 Looks like 47 Ford front and a mixture of Ford F1 and F100 rear bed works well. See dicks in MinI playing loud music when everyone was trying to listen to the band. I am fairly sure these were the same ones who sped through the camping area with total disregard for anyone.. if not I apologize there must be 2 blue mini vans there with young lads in them.. who ever it was was a fuking twat in my eyes. Drove flat out past us at breakfast and almost took off over the hump back bridge that lead into the camping area at about..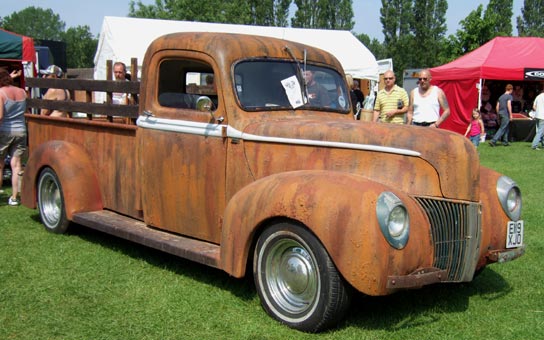 I didn't take a lot of notice of this at first, I just thought rusty project. then I got talking with Rob Hands (hotrodtees) and he told me the tale. It is fiberglass and sits on a Mazda truck chassis. It was made by a special effects film company.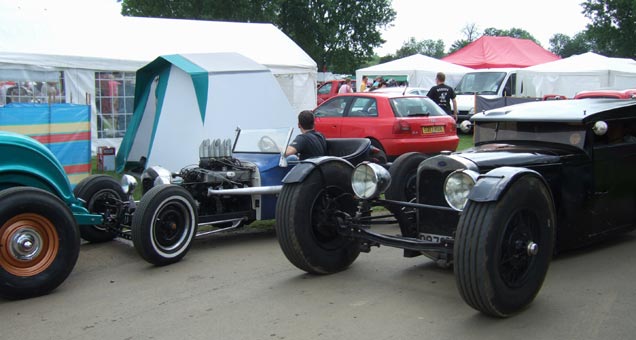 I was wanting a photo of the cool young dudes in the hoped up roadsters, when I caught a glimpse out of the corner of my eye of the 4 horseman of the apocalypse coupe coming down the track and snapped this pic instead.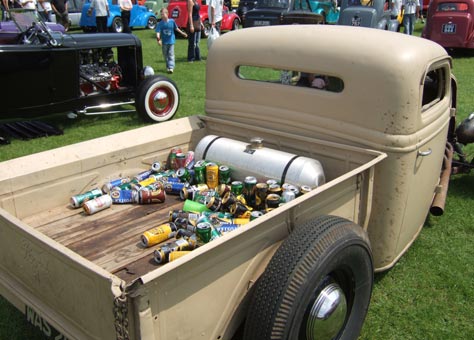 Handy 36 skip was parked in the field for all your aluminum cans... I knew Pike liked billet really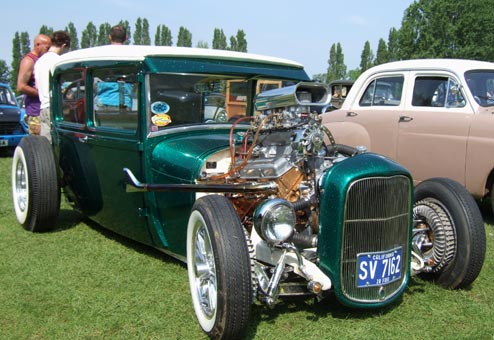 What a fantastic looking sedan, not sure of the owners name, I know Nick Diss started the project but I think the new owner finished it but I am not 100% sure. Ace Machine though, I have waiting to see this in the flesh since I first saw the project photos yonks ago.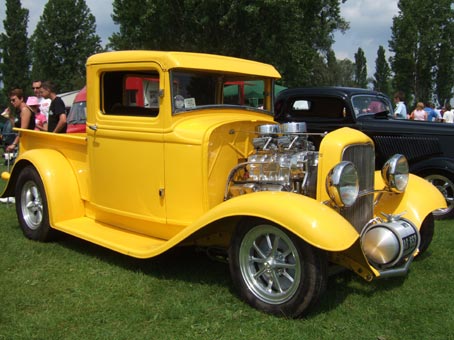 Steve Birds superb detailed 34 Truck, now for sale. Cost the price of a small country to build so I was told.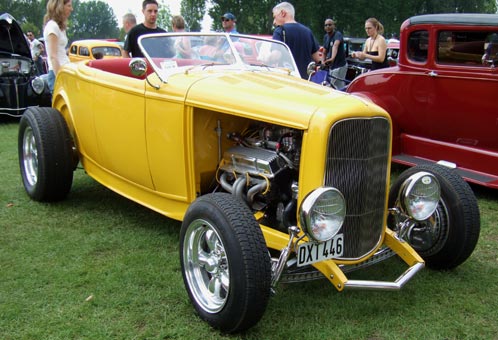 Dunno know who's 32 roadster this is but I think it was in the top ten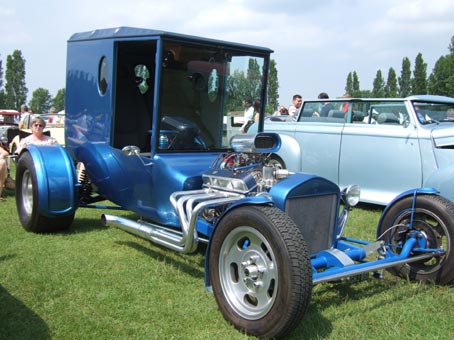 I got photos send to me of the build up of this mad T/C cab but I have lost them and forgotten the builders name sorry but looks nice work.