A little bit of My History!
Page 1
---
I remember around 1970 finding Custom Car on the shelves of the magazine shops and I bought it originally for the choppers, but got drawn towards the Hot Rods as time went on and finding Street Rodder and Rod and Custom sealed my fate. After seeing American Graffiti and reading about cruises starting in the UK, I knew I had to be part of it and I went to York street Manchester where the rainy City Cruisers would meet, on Fridays after work. Hiding my std Cortina round the corner and walking to York street and looking in awe at the assembled Cars, was how it went for a few weeks. The cars there were mostly Trick painted modern cars with just one Rod as I remember, owned by Mike & Kath Spencer a 1932 Lanchester with a Zodiac engine and trans etc and a few yanks, made up the rest of it .
One week I painted some flames on my Cortina and fitted some cruising lights, then next meet I dared myself to park up with them. I was really made to feel welcome and I then started to go every Friday after work. It was a 200+ mile round trip for me, but it was well worth it, I was part of something that was burning in my soul. How I dreamed of a Rod, but instead had to make the best of what I had, finally I got a Geoff Ridgeway Paint job over my own applied base of Blue Murano pearl over black, this was my first paint job and it turned out real good looking back. I got to know the likes of Odgie, Smax, Geoff Ridgeway, Moggy Mills, Dexy and Steve Cheatham, Pete Whiteside, Graham Kelsey, Roger Attaway and many many more. It was A fantastic time.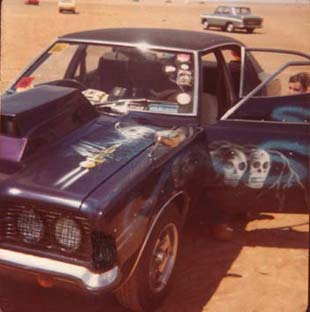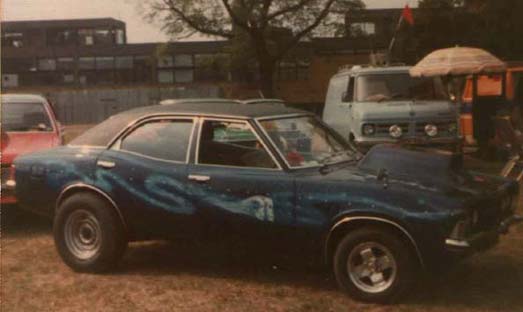 This is one shot of my Old Cortina at Southport Beach, were we the Rainy City Cruisers went one Sunday, the biro doodles are from when I was thinking of making covers for the headlamps and removing the side indicators, the Hillman Imp lights on the valance were my Cruising lights ;o) The other photo is from the 2nd Street Rod Nats, check out them 8 x 15's ' ;o)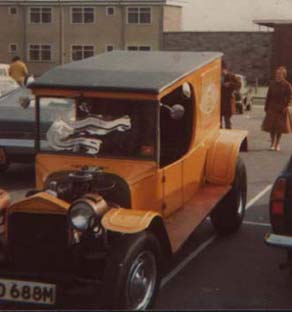 The diversity of Cars in the 70's that attended the Cruises can be seen here, with Ian Fury Kings old Beer Wagon C-Cab now in the hands of its new owner Steve Cheatham, Man did we have some good times, with Dexy and Steve Cheatham and all the Crew from Stockport for that matter.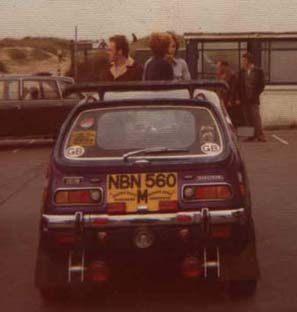 The little Honda Z was owned by Graham Kelsey and was trick painted by Geoff Ridgeway, now how about that then, a FWD car and very much a part of the cruising/hot rodding scene in the early days. Graham along with Roger Attaway went on to organise the Big Belle Vue Custom Car Shows, of that era to.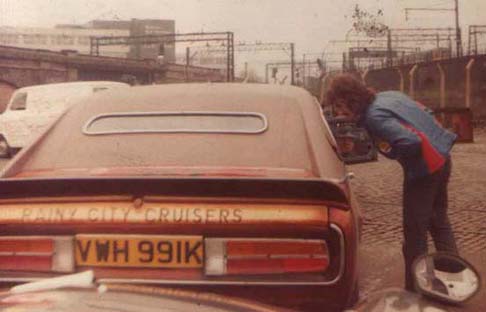 Here is Graham on another run out we went on, see look, another new and modern car, all tricked up and part of the Uk Cruising scene, when did it change? and why? I suppose we all aspired to own Hot Rods then and now we can own them, so we and the scene have grown up. Nowadays young guys don't aspire to own Rods and are quite happy with their modern modified cars, so they don't really share our Rodding interest??
I fell out with Rainy City Cruisers or the cruise I should say, when I went down one night after a few months break and counted 9 Mini's there, and no rods. I thought then, this is not what I want to be part of, I never went back. I just went to a few of the big Runs in what ever Yank I had at the time. There was a big gang of us up here in Cumbria, who all had yanks and we had fun nearer home Mini free So was born the South Lakes Rod and Street Club ;o)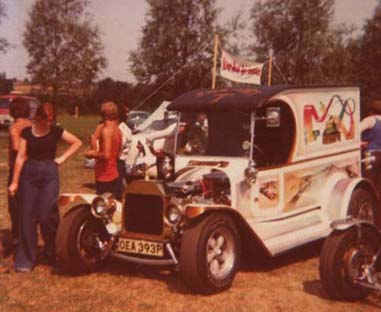 Andy's Brizio's C cab now doing the Rod runs again, I saw this at Billing and was just in total awe of it and the people with it. A vivid memory I have, is of some beautiful big breasted women, who came with this and another Rod a T I think, doing a tug of war ;o)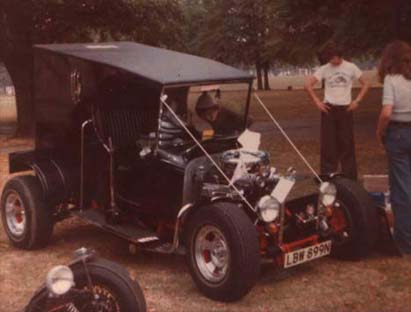 This Black C cab I saw at a different run an earlier one I think and I am pretty sure it was called The Paddy Wagon (as in jail) not as I first thought Macarbe.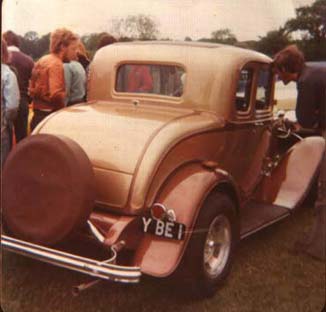 Ian Pillings stunning steel 32 5 Window. OOH boy did I have some wet dreams over this Rod, it was the ultimate Rod (in my opinion) in the 70's/ 80's. It was the most complete car, perfect paint, interior, power plant, etc even the Reg just made this car even more perfect. This all Steel 32 is still on the scene but in Blue now owned by Keith Abrehart, though the Reg is still with Ian Pilling I think. I can remember seeing this 32 in a few different guises over the years, once blue, then Red and owned by a Swede. When it was Red it had no hood and a Vette engine and for sale in CC for £800. Seeing that photo in Custom Car, was what made me really want a proper Hot Rod.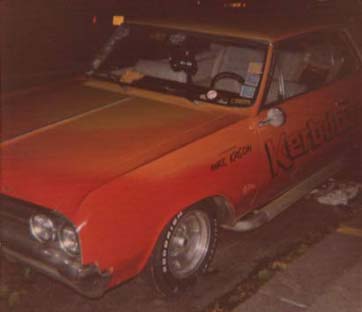 Early 70's Chelsea Cruise photos, I went to in my flamed Mk3 Cortina, here is Mike Kasons Kerbdozer.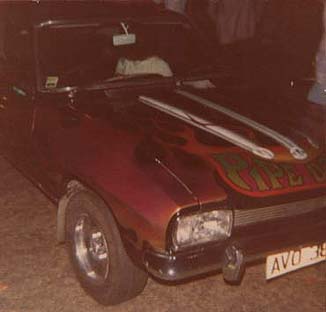 And see look a Modern Car again a new ish at the time Capri with Trick paint and wheels, called Pipe Dream.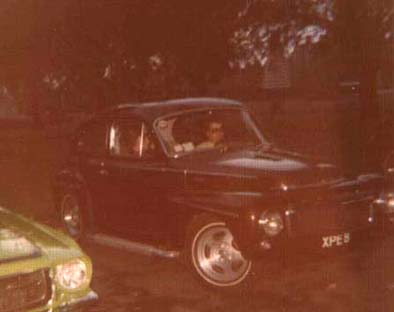 Real nice Volvo, with Thrush sidepipes, was sat in the Battersea Park before the Cruise started on Chelsea Bridge.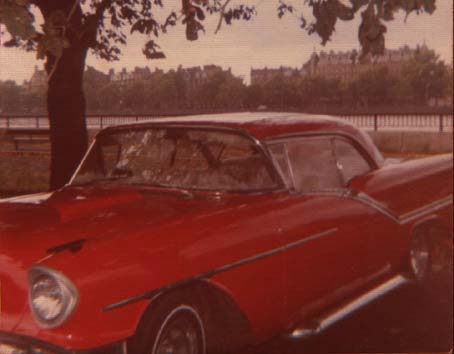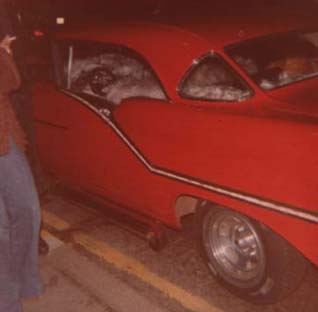 Check out the fur interior in this 50's Olds brilliant ;>) and the side pipes, first photo is in Battersea Park again and the other is on Chelsea bridge.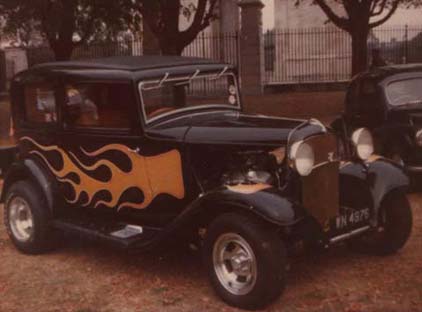 Victoria Park. in Leicester and the event was the 2nd Street Rod Nats in 1976, Mike keys Model B with three wipers.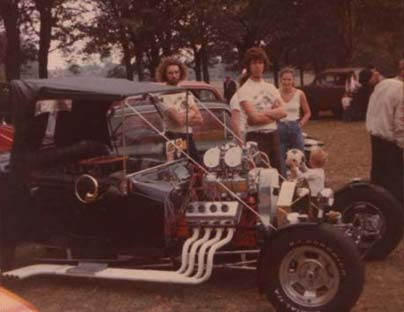 And a Blown Hemi Powered T.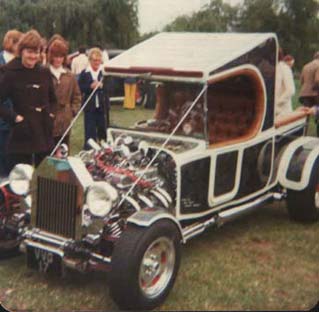 Trick painted C Cab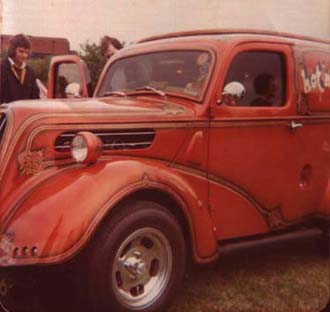 The outstanding Hot "n" Bothered this paint job.. well! the whole car really shook the Hot Rodding scene at the time and really started the Show car wars :>) This Fordson set the pace for some amazing rods in the 70's and 80's.. it is still going strong now which is a proof of its outstanding build quality, but is now Red, rumour has it, that it may get redone in its original paint scheme, Man I really do hope so..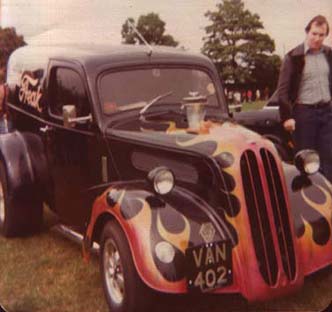 Simon Lanes Speed Freak with original Paint Job, later sprayed blue, but this is how I remember it best and this is how I will always love it. It had the most beautiful wheels I remember, while everyone else had Wolfrace slot mags!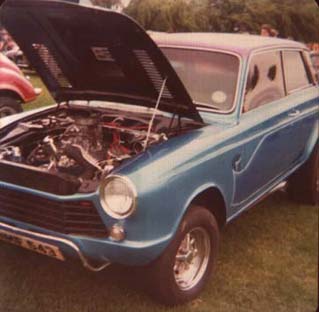 Mk1 Cortina which had a small block Chevy shoehorned in, I think the owner was Paul Wailing? and the car was called Fordrollette? All custom cars had names then.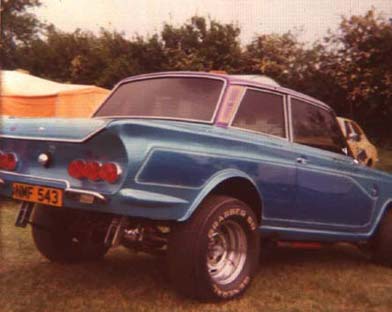 I remember one time, we went to the Pod, I was in my 1973 350 Camaro and I wasn't sure of the way .I asked this guy (Paul?) for directions he said follow me Ha bloody Ha!! He just floored it, I had to really give it some to stay with him. I was surprised how well it went round corners, and convinced it was going to fall over on the first bend. Great Fun, I bet he had a laugh aswell, never saw him again, and the car was eventually destroyed in a fire *shame*.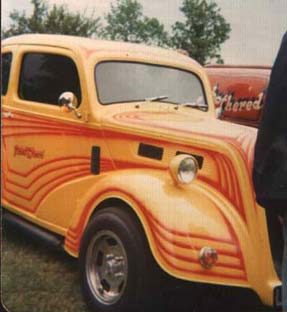 Pinball wizard very popular pop ;>) in its stripy phase, back out again now, in the Yellow and pinball cartoon guise.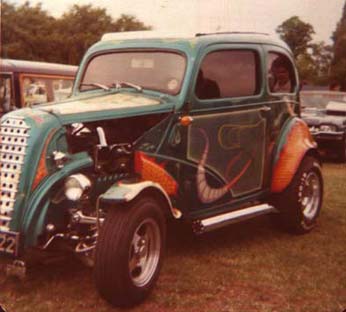 More eccentric pop owned by John Emery at the time of this photo.
The green and multi coloured Pop in the photo was at a rod run I was at. I saw it parked up, in the rear of a pub car park, we had cruised to. The owner was stood by it. We got talking like ya do, the guy wouldn't leave his Pop at all, as he was frightened it may get damaged. When I got to talk to him more, he admitted was dieing for a pee but daren't leave his car ;>). He trusted me to look after his pride and joy, while he took a leak, which chuffed me up at the time. We corresponded for quite a while after that run, though as you do, we lost contact...... I can remember his name was John Emery and he lived in Wisebech, he has since been in touch to let me know he is still about. Update I met John and had a good natter at Billing, John has a beautiful steel 34 that John Golding built for him Cool eh. The Pop was originally built by Phil Chappell.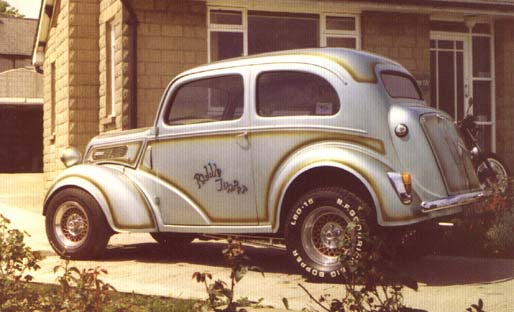 Harry Dawson from Cumbria and a good mate of mine, did a rebuild of the famous Puddle Jumper in the 80's and put a V12 Jag in it...
Harry sold it to a guy in Blackpool. The Guy phoned Harry up at 3am one morning and said " I just had to tell some one, " I have just done 140mph down Blackpool Prom in the Pop" Crazeeee It was also reputed to be able to lift the front wheels.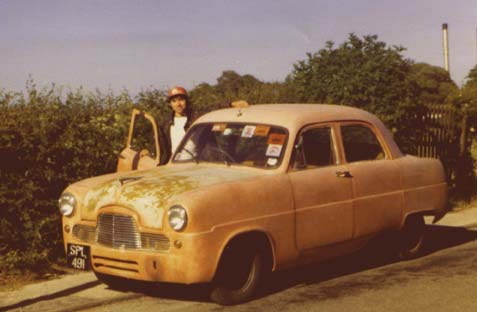 My Mate Ickle had a Beater before we even new what one was????