Page 9
UK Rodding history
More Photos thanks to Bob Luxford

Even I know Moulin Rouge Fantastic Rod that has stood the test of time, built by Bob Wellstead.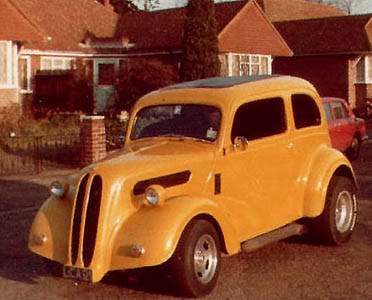 Do You Recognise Pinball Wizard without the mural, this is it sporting its 4th or 5th paint job.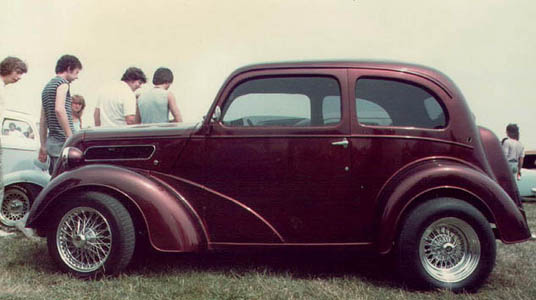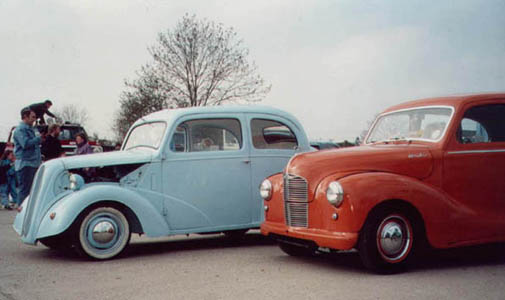 Light blue Pop and Devon at Wheelsday early 90s. The pop belongs to Jim Morris, he built the Pop years ago. It ran Rover V8 with 8" rear and Viva front and a neat white T&R interior. Was featured in Street Machine with white scallops. Car was stripped down about 6 or 7 years ago to turn into a gasser, the chassis is built but project has stalled. The orange Devon was Chris Howells, it was a daily and ran Marina 1800 engine and box, A60 rear and MG/Devon front end. Chris bought it off Bob Nixon as a stocker with the money he had saved for a new dining room carpet (boy was the wife pissed!)! Eventually sold it to Jim Morris who put a Fiat twin cam in it and painted it red, it was supposed to be for his wife, but, he very rarely let her get behind the wheel.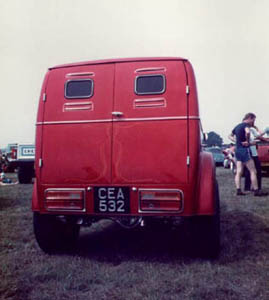 Andy Henshaws, Plumb Crazy Fordson.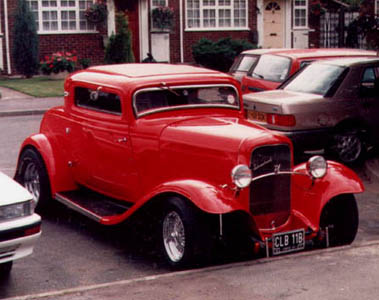 Colin Jeffries Red 32 Coupe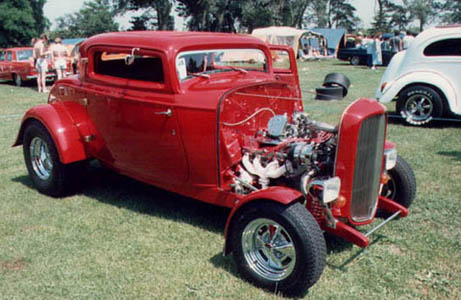 Red 3window 32 with rover and square headlamps and 4 spoke fronts was a Milner Racing car.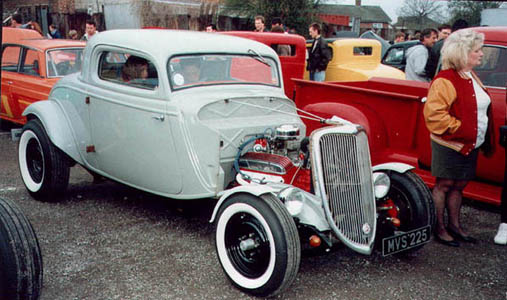 Reg Wilcox built 34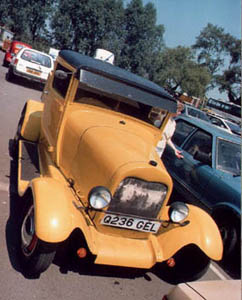 Yellow 29A is the ex Rod shop shop truck.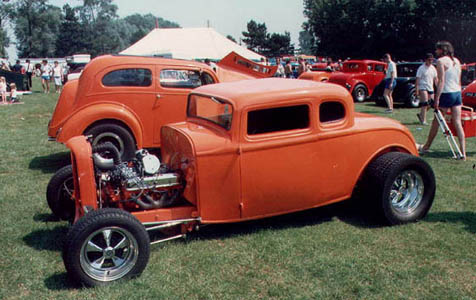 Shugs's 32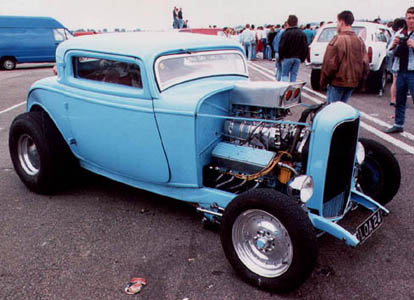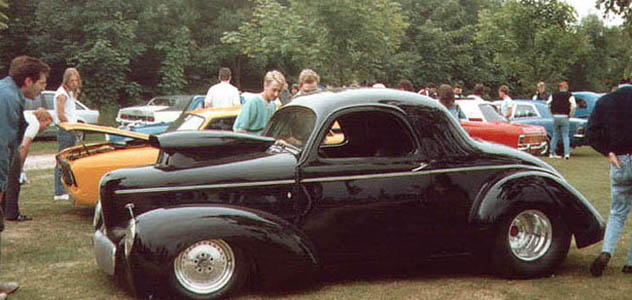 Slick Willy grrrrr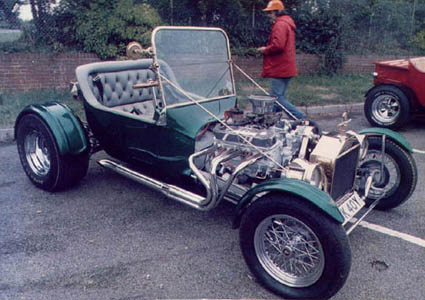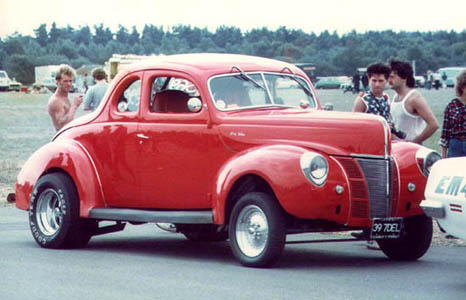 Red Gasser 40 of Robbie Stirlings at Blackbushe drags early 80s.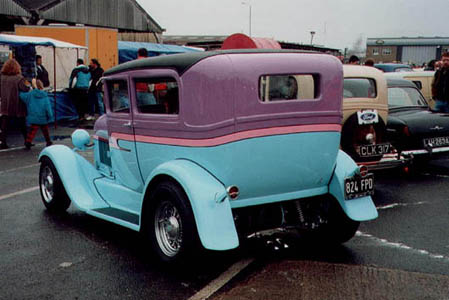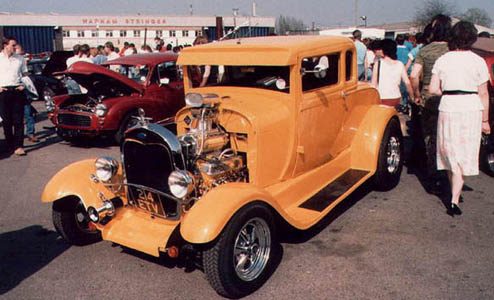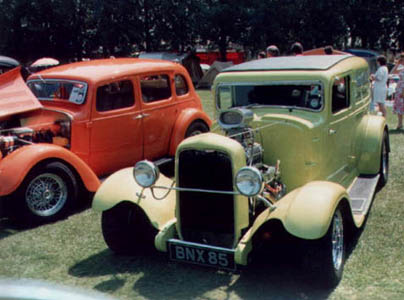 Rover 10, originally built in Sheffield in 1981 featured in St**t M 1987. Dave Mills is its new owner, Car has lost the blower along the way and is now Orange and Blue. Originally built in Scunthorpe by Brian Marshall of the 'Bridge County Cruisers'.
Page 10 Click Here Dont look if easily offended.
Dont forget if you do have any old photos and some info let me know eh E-Mail click here
---