Page 34 photos from Kevin Elson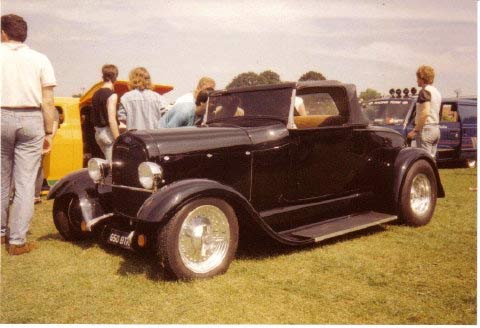 Another local car, from near Cardiff airport....John Tofts roadster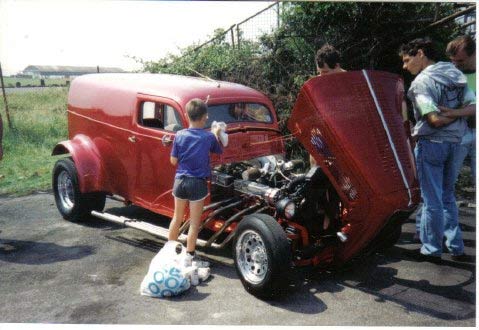 Another South Wales car....built by a guy whose name escapes me...Mark something or other!! He used to run a garage called
'Rainbow Rods' in South Wales during the late 80's...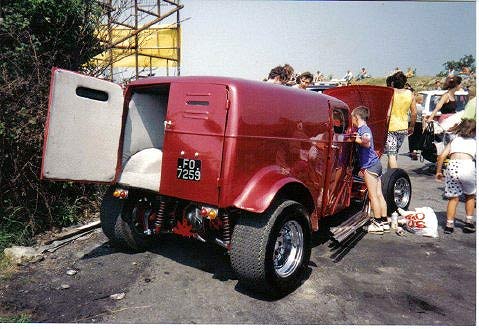 .this was one of many guises this Fordson saw over the coming years....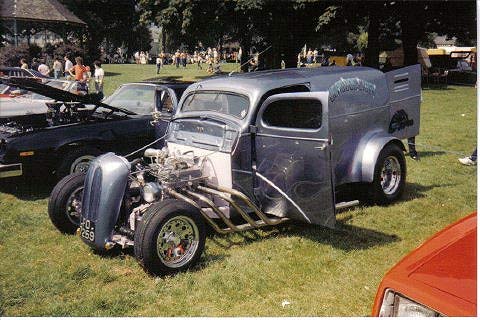 ....I have photos of it somewhere in the early stages of the build as we used to go and see how it was progressing quite regularly....i will dig them out.....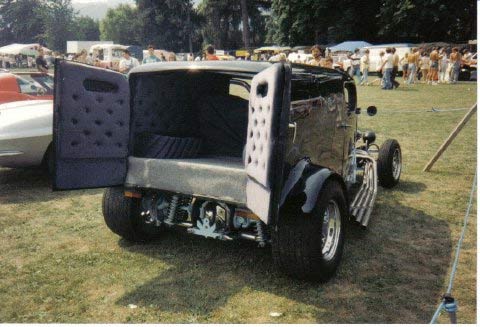 ....same car...different paint....

This was the best paint scheme...and the last time I saw it....It was awesome seeing this driving down the road....!!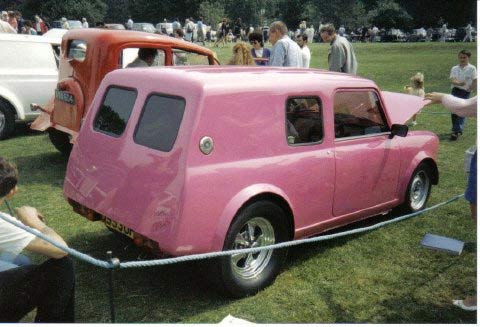 Tony Smith from Tonypandy in S.Wales built this....another car I saw in the process of being built....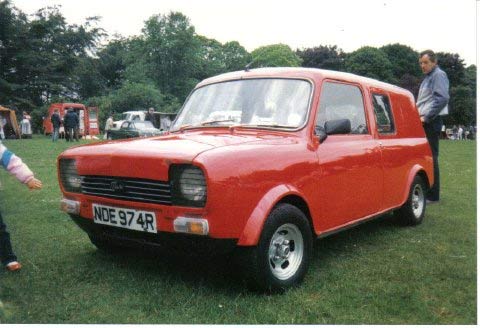 this is how it started....innocent little 1098cc engine....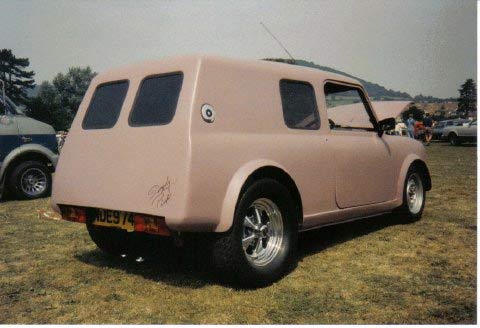 Then Tony built a chassis and put a Rover lump in it.....he took it to shows and sprayed it a few times before finally turning it into a drag racer......some of the parts I think are now used on Tonys Comp' Altered....'The Cunning Plan'....he races it at Avon Park....or whatever it is called these days!!!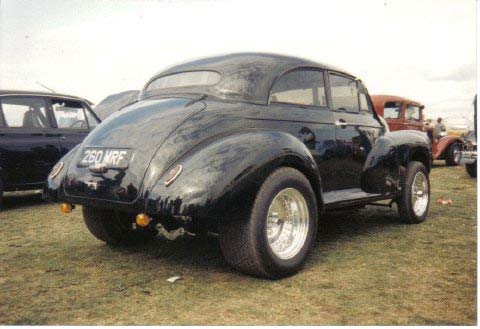 Stunning chopped Minor...taken at Cheltenham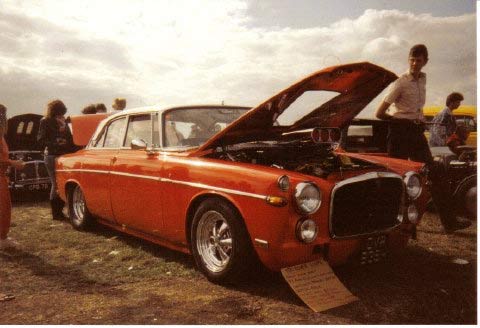 Winston Sewells Pro Street Rover......wicked!!!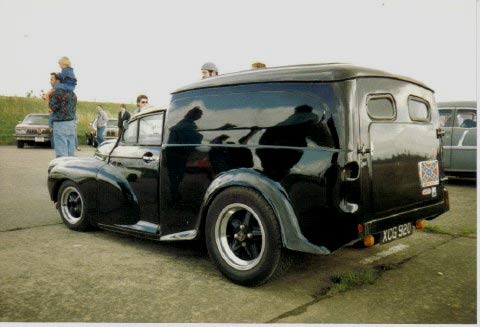 Chopped Minor van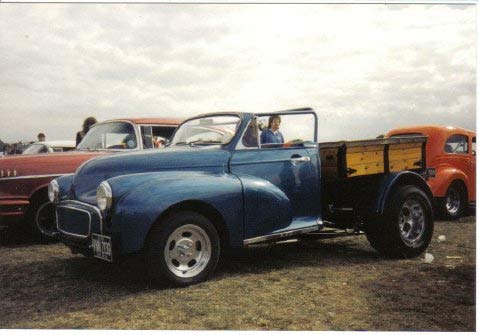 I am sure I have earlier pics of this somewhere when it was green and still a hardtop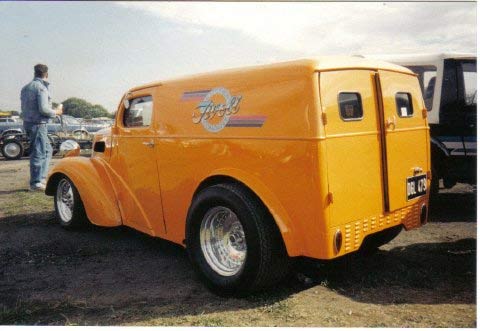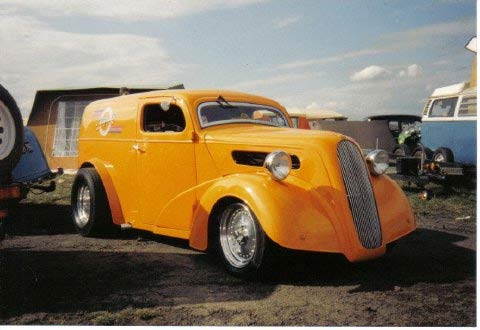 Keith Atkinsons Fordson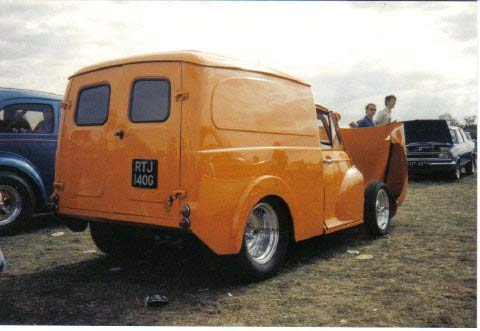 Pro-Street Minor was featured in Street Machine if I remember right....around 1989?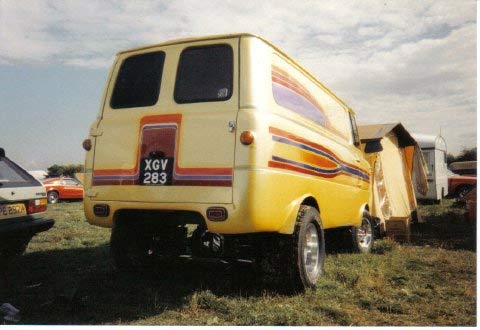 No, this isn't the 70's....but the late 80's....Thames van still has a certain 'coolness' I think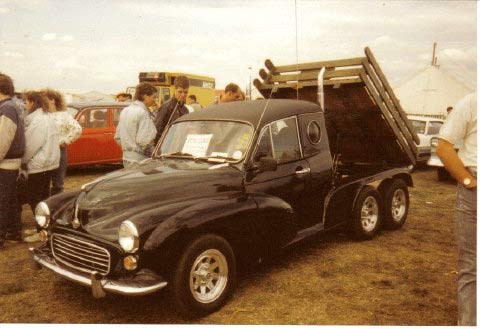 Tiltbed 6 wheeled Minor pickup was unusual.....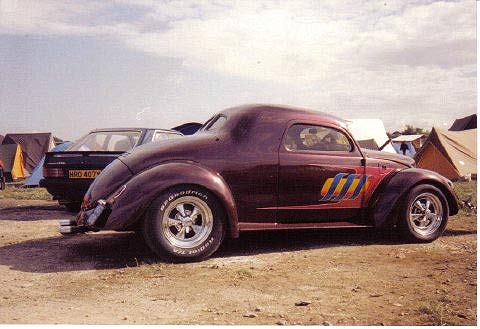 This Wizard Coupe is already on your site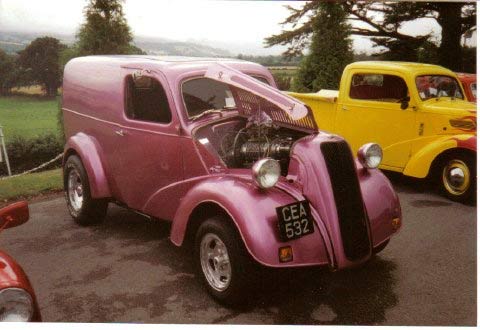 This one rings a bell....sure it has been in Custom Car at some point.....it was blown too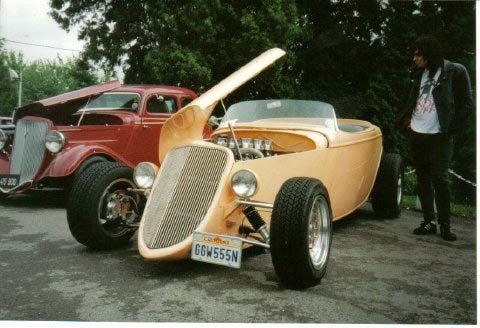 Hi-Tech Roadster had a V12 Jag engine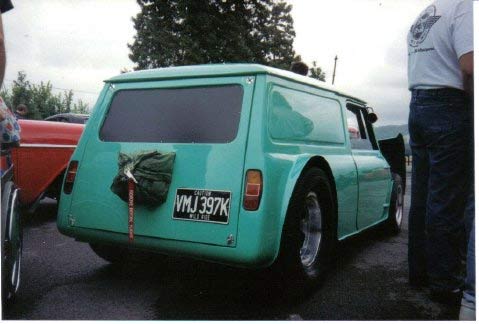 Another ex feature car....wild Mini van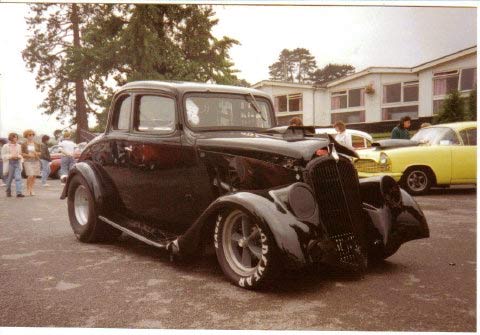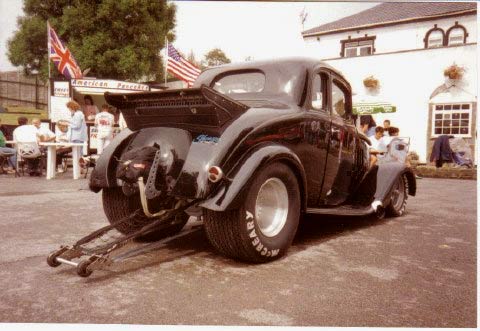 33 Willy's (Jimmy Hibberts?) think this was the one used in the Top Gear shoot out Farce.
---