Uk Hot Rodding History
Page 15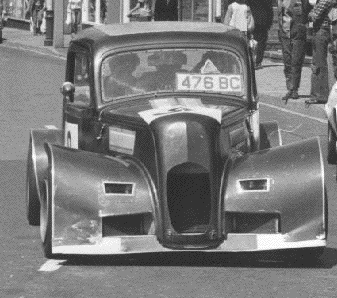 Berpop Mike Bermans road going circuit racing pop in its 2nd guise with a Traco Olds engine and F2 Race suspension wild eh!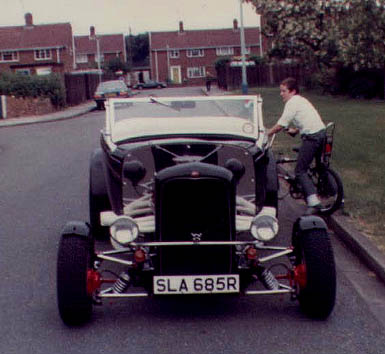 Brian Lucas's 32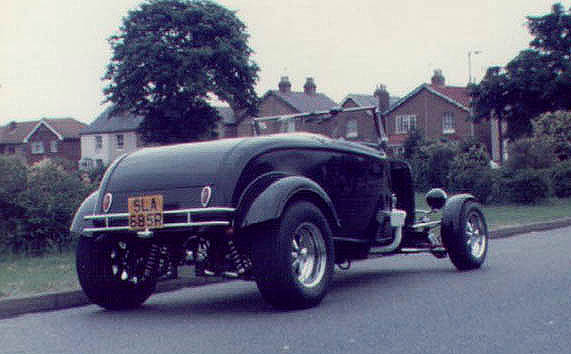 Another view of Brizzy's 32.
---
Some pics from the Southern Roadsters Rodrun, Aug `72, to Beaulie Motor museum. from Brian (Brizzy) Lucas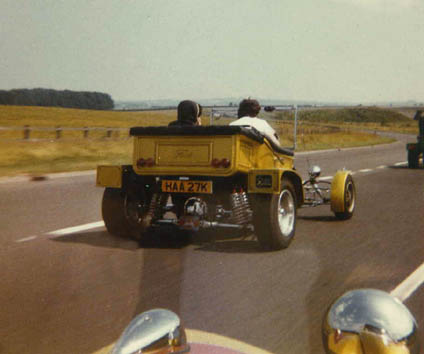 Yellow T was owned by John Jewell, on the trip to Beaulie in 1972....

Black 32 is/was owned by Dave Waring who know lives in Tennessee and still owns the 32 and drives it everyday for an updated photo of it as it is now see the readers rides Click here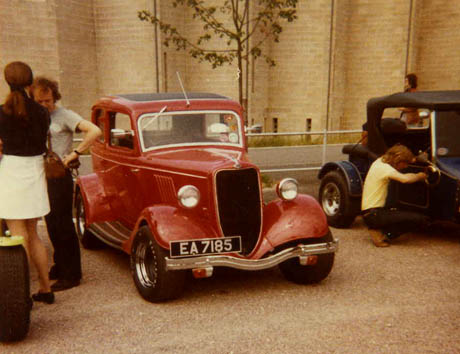 Spats Wilkinson's Neat Model Y .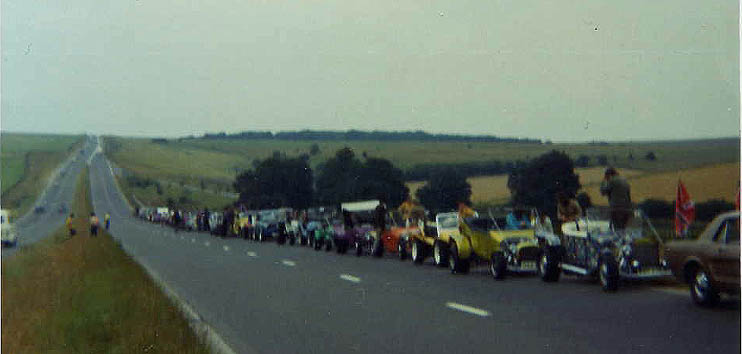 Great photo of the drive down from Oxford to Beaulie 1972.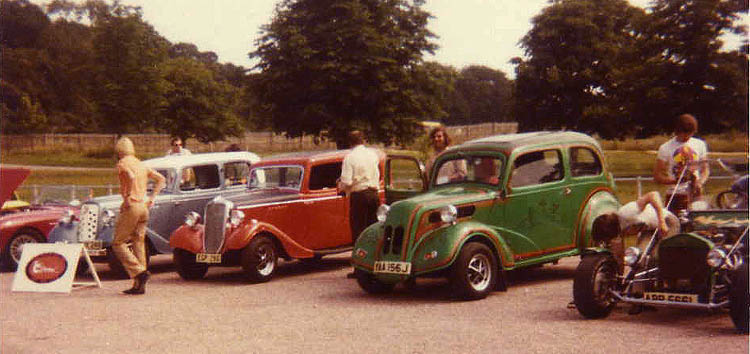 "Y" with a white roof on the left, belonged to Bob Rothwell.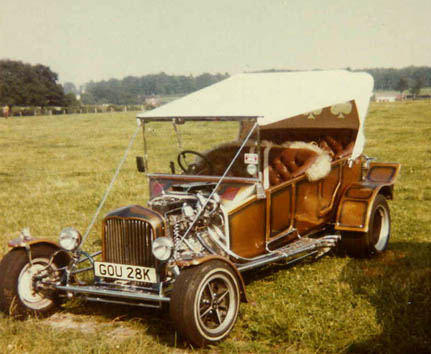 I have it one good authority that this 4 seater T was called Ace of Tubs and was last seen at a riding school used to ferry kids about that was about 15yrs ago.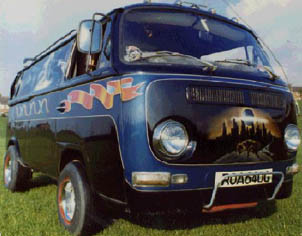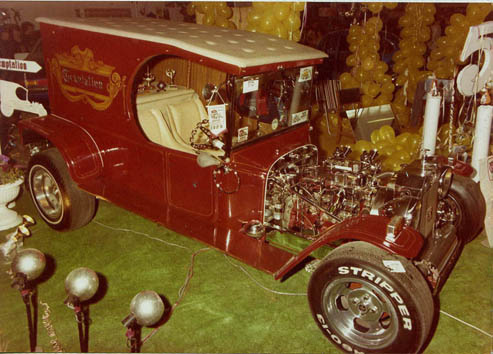 Both these motors where owned and built by Pete Gething, Volky Van in the Mid 70's Pete came to my wedding in the Van we also spent our honeymoon at Stoke where Pete and his lovely wife Diane lived. Pete then bought this C cab from Steve Cheatham who bought it from Ian Fury King it was originally called the beer wagon. Pete bought it and redid the whole caboodle and named it Temptation. Now Pete & Diane's sons are getting in to the Rodding scene, Jody has a blue flamed Pop, Nikki is working on getting a Rod ;>) >.... Pete now has Temptation back in his garage and it is in a sorry state, though Pete does hope to give it a rebirth one day.
If you can give any more info about the owners or of these Rods please mail me Brian's memory is hazy (Hey join the club) must be our age :>)