Riverside Cruise 4th May 2004
---
Well there is already a theme running for this seasons Riverside cruise, unfortunately so far the theme is rain, rain and more rain. Regardless of that there were more than a few troopers out there prepared to get their cars wet with numbers up on last month significantly and definitely more National Street Car Challenge competitors than the paltry 3 of us that turned up at Lichfield the other week.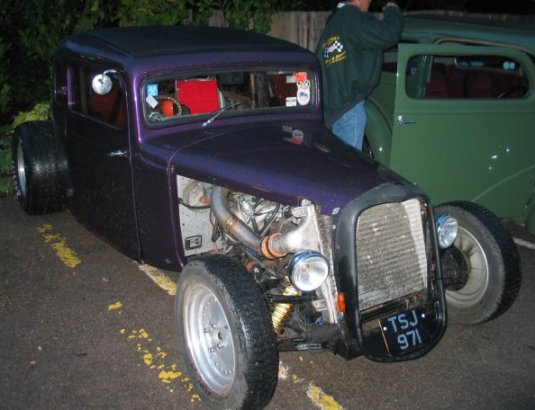 Not Riversidin' since last August, this Coupe has sprouted a turbo and a massive intercooler.
While at McDonalds the heavens opened and that seemed the cue for people to get moving to this months cruise venue, The Longhorn in Walsall. A route that took in the pleasures of the M5, M6 & A34 was probably one of the longest runs ever and must have proved a sight for sore eyes for any rain soaked commuters.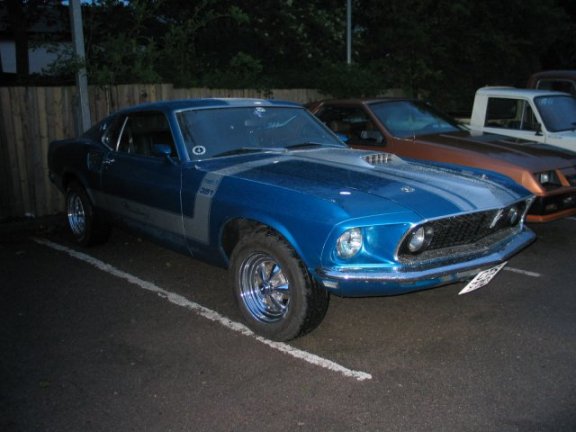 Cherry 69/70 Mach 1 Fastback Mustang, a Riverside Rod n Custom member.
On arriving at The Longhorn I thought we had landed in a parallel universe, as it is just like The Bowling Green in Lichfield (venue for the monthly Monterey Meet) unsurprising really as they both form part of the same pub chain but confusing none the less as even the logs by the fireplace looked the same to me. Apparently the "gaffer" used to run The Bowling Green and was keen for another car "do".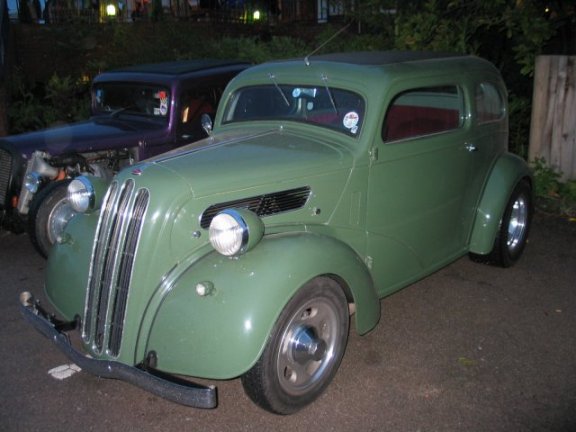 Captain Scarlett in his CC featured Pop makes an appearance.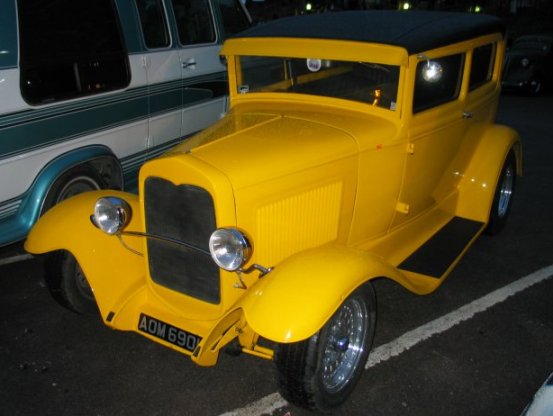 As does Ian Young in his Model A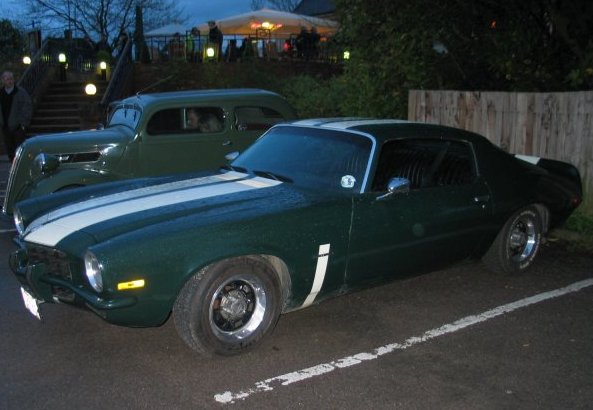 Shark nose Camaro makes a Riverside season debut.
In the background of the Camaro photo you will see very large patio umbrellas with lights in them. These things were enormous but had 2 fundamental weaknesses. Firstly, they were so big that when it rained, they didn't actually keep you dry no matter where you stood underneath them. Secondly, the lights also included heaters consisting of halogen bulbs (like big pink tinged panic lights) that either fried your face like 2 weeks in Benidorm or burnt the hair off the back of your head. So you were soaking wet with a boiling head, whether they were there for our comfort and convenience or as torture equipment, I leave you to decide.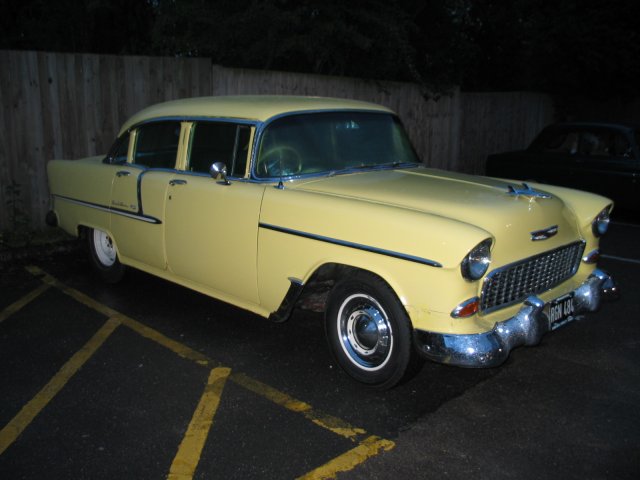 55 Chevy (or 56, apologies but I'm cr*p at telling the difference) and this is a Bel Air. You can tell by the chrome trim you know.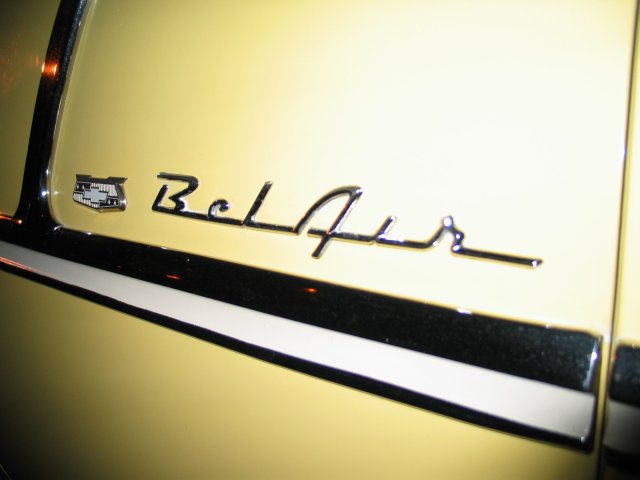 Ahem…

Top marks!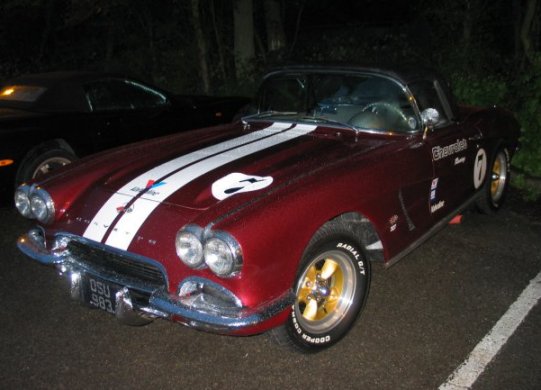 Its just so good to see an early 'Vette of this quality being used in the inclement weather.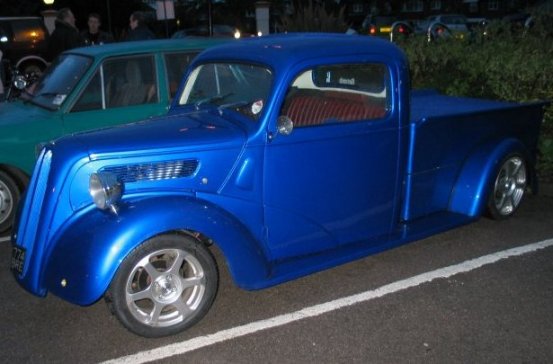 Barry Woodford brings the Pop pick-up out to play this month!
Next month Riverside is back at The Kings Highway after which we will already be halfway through the Riverside cruise calendar … Cripes!
Cheers
Chris
---